Home Trends 2020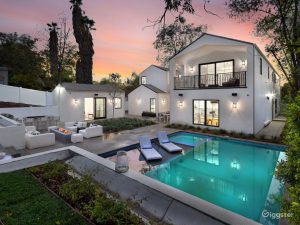 2020 is here and with it, a plethora of new home trends that homeowners are raving about. Everywhere from the kitchen to the backyard has seen updates in colors, texture, materials, and more. So, if you're looking to keep up with the times and introduce some fresh new trends into your home this year, let's go over some of the hottest trends right now and give you plenty of options to choose from for your next remodeling project.
Bathroom Beautification
Regular laminate and single shade countertops are no longer in style for 2020. Instead, homeowners are replacing their old, boring countertops with materials like quartz, marble, and patterned granite. One trend we expect to see really take off this year is quartz bath countertops being installed in bathrooms. 
The bathroom has long been neglected when it comes to stylistic innovation, but we're seeing that change with the introduction of beautiful quartz countertops into the most private room in the house. 
Hardwood Flooring
Terrazzo, tile, and laminate are being eschewed in 2020 in favor of hardwood floors. Hardwood floors are always going in and out of style but this year, they've come back with a new twist. 
Unique shades and materials like grey wood flooring are projected to be especially hot this year. Reclaimed wood is perfect for incorporating some grey wood flooring into any area of your home, from the kitchen to the bedrooms.
Siding Upgrades
Vinyl siding and stone veneer siding are on the way out, and replacing them are new materials like fiber cement and wood-grain metal. Fiber cement can be styled to look like wood, stone, and a variety of other materials, but it holds up better and will last longer if properly installed. Vertical board and batten-style metal siding is also becoming popular right now, providing the stylistic beauty of wood without the maintenance requirements.
Permeable Paving
Permeable paving is now being used to build driveways, walkways, and the edging around water features like fountains and pools. Not only does permeable outdoor paving allow water to drain directly through, it can also be used to create an endless number of creative patterns and design, such as the hidden driveway. 
Permeable paving is also known for its incredible level of eco-friendliness. Climate change and environmental concerns are hotter topics now than ever before in history, so it makes sense that such an eco-friendly and stylish material would be at the forefront of home design trends in 2020. 
New Shingles
Regular asphalt shingles have taken a backseat in 2020, and shingle alternatives have taken the wheel. Synthetic shingles that look just like asphalt but keep their color and texture much longer are the new hot commodity this year. Also, if you're looking for a color besides black, consider synthetic cedar shingles that possess the look of natural cedar without any of the maintenance or durability concerns. 
Bring Your House Into the Now with These Hot New Trends
As a homeowner, the last thing you want is to see your house fall behind the times, becoming dated and out-of-style. Thankfully, 2020 has blessed us with a wide array of new materials, colors, textures, and more to experiment with. Whether you're looking to upgrade your roofing, your siding, your flooring, or your countertops, there's a little something for everyone this year. 
By installing synthetic shingles, grey wood flooring, fresh new siding, permeable pavement, or new quartz bathroom countertops, you can guarantee that your home stays contemporary and modern, allowing you to impress guests and live stress-free knowing that your home is chic as can be.
Matt Lee is the owner of the Innovative Building Materials blog and a content writer for the building materials industry. He is focused on helping fellow homeowners, contractors, and architects discover materials and methods of construction that save money, improve energy efficiency, and increase property value.